Who We Are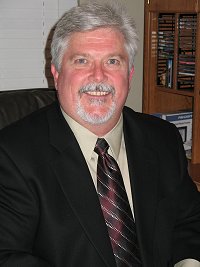 Leadership & Reputation
Vogt Builders' owner, Mark L. Vogt, is a respected leader in the construction industry and the local community. Such high-level involvement is indicative of the character and reputation of the man who owns, manages and directs Vogt Builders, Inc. Mark Vogt's leadership positions include:
Proven Residential Developer
Vogt Builders, Inc. develops residential neighborhoods, not just single homes. Working with a neighborhood's master planner is to your advantage! Vogt Builders' insight and expertise on the comprehensive design of the entire neighborhood will have a positive effect on the development of your home and lot.
Waterloo, Illinois: A Preferred Location
Vogt Builders develops residential neighborhoods in Waterloo, Illinois. Many call Waterloo "home" because it offers the best of both worlds – a peaceful, safe rural way of life with convenient access to "the city." The thriving small town, with a population of 10,000, is in an ideal location just 30 miles southeast of St. Louis. Residents value their rural way of life, while having the major metropolitan city of St. Louis conveniently close by. The Waterloo area was founded in 1780. More than 200 years later, the historic town has held on to generations of families who cherish their status as founding families, and attracted thousands of newcomers. Together Waterloo residents have maintained a quality of life that is evident in the town's schools, sports, recreation and parks, retail and service offerings, government and civic leadership.